Bill Sparkman, The Coach
Sales Trainer, Speaker and Author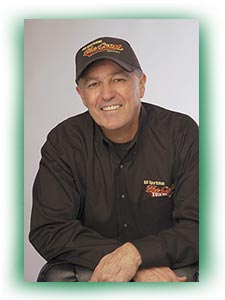 Bill Sparkman has coached, trained and motivated thousands of wholesale account executives and retail loan officers nationwide. He has been creating champions in the mortgage business, as well as salespeople in all fields, since 1987.
Bill's sales career began in 1976 as a retail loan officer. Not long after breaking sales records originating and closing loans, he started his own mortgage company. Bill was Senior Vice President of Sales for a national Wholesale Lender.
Bill's "nuts and bolts", real world approach to increasing personal performance can help move you quickly to the next level. His ideas are fresh, proven and easy to apply.
Bill is the creator of Total Success Seminars and the Circle of Champions™ program. His new book "How to Sell to An Idiot – 12 Steps to Selling Anything to Anyone" is now available. Visit our products page.
Audio: Wholesale Account executives Game Plan 2014
Wholesale Account Executive Training Seminars


How to Make a Fortune as a Wholesale Account Executive
7 Pillars of Success
How to Eliminate 50% of your Competition
The Perfect 30 Second Introduction
How to Make a Memorable Presentation
How To Locate Top Producers
How to Sell the Only Thing Your Broker Wants
The Critical Path to the Perfect Sales Call
How to Manage your Time, territory and Your Pipeline- Even at the End of The Month
This Program is available for in-house training or keynote presentations. Also available at state conventions and trade shows. Customized presentations for inside Account Executives using the telephone to develop business.
For more information, or to check availability for your next event email bill@billsparkmanthecoach.com or call 847-721-6200.