Personal Coaching
Mortgage, Real Estate, Sales, and Marketing


Click here to download Bill's article
"Blueprint for Success Coaching Program"
Special Coaching Offer To Give Your Business A Boost!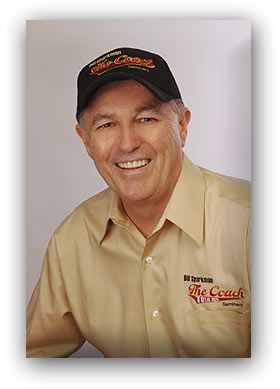 What's Included:
2 One on One coaching calls with Bill Sparkman

Customized Business and Marketing Plan

Unlimited e-coaching for 30 days

Lifetime access to Bill's Members Only Resource Center for Loan Officers and Realtors

Weekly e-coaching tips to stay on course

2 Week Action Scheduler and Activity Tracker

New Marketing Strategies that can create predictable income

Bill's 24 hour business plan for success

Top 10 Daily Income Producing Activities
Total Investment - $199.00
Ready to start working smarter?

Ready to Take advantage of today's untapped marketing oportunities?

Ready to get and keep the momentum going?

Ready to dominate your market?

Ready to put structure into your business?

Ready for tangible results?
If So, It May Be Time To Bring In The Coach!
If you are ready to Kick Your Business up to a higher level get started today by contacting Bill at 847-721-6200 or simply e-mail bill@billsparkmanthecoach.com
And Get Ready to Win!!
Private One-on-One Sessions with Bill Sparkman - for Owners and Managers
This is an opportunity to receive personal guidance and coaching to grow your business to the next level.

Provides the ability to talk to your own personal, business coach whenever you need advice, motivation, marketing ideas, recruiting strategies or just someone to run your next million dollar idea by. Bill will keep you focused and "on-track" toward reaching your goal.
Bill will create a personalized game plan for increasing production, recruiting or managing your activities including a personal tracking system.

All coaching sessions are held over the phone. You don't need to leave your home or office.
The fee for private coaching is $150 per hour. Sessions are billed in quarter hour increments.
For More Information, Call Bill Sparkman Today at 847-721-6200